Welcome to Mumbles Dental House
We are a Swansea-based dental practice led by a knowledgeable and passionate Clinical Director, Dr Ali Abdelibagi.
Our welcoming and friendly dental practice is a dentistry haven where patients will always be made to feel part of the Mumbles Dental House family. We value the personable relationships we have with our patients, both old and new, and strive to make you feel like you're at home in your surroundings every time you come and see us.
Dr Ali lives and breathes dentistry and helps his patients, having completed extensive further education and training. His knowledge of his field and desire to help people smile again have defined him as the accomplished dentist he is today.
Mumbles Dental House can offer a variety of dental treatment that covers routine and general treatments, as well as cosmetic dentistry to restore the aesthetic of your smile and facial aesthetics treatment for skin rejuvenation and anti-ageing.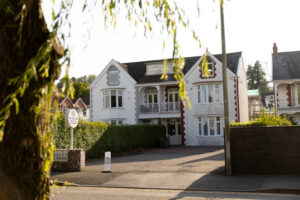 Supporting our community
We're extremely invested in collaborating with our local community. We really love working with the local schools in the area, inviting them to come in and learn all about their oral health and, most importantly of all, making sure dental care is made to be fun and exciting to pupils.
As a practice that loves sport and helping local sports teams out wherever we can, we are proud sponsors of the University Rugby Team. We provide them with mouth guards to protect their teeth during their matches and act as the first point of contact for their emergencies.
A word from Dr Ali Abdelibagi
'Mumbles Dental House has been built on a foundation of delivering high-quality, honest, and streamlined dental care. I also believe in continuing to nurture my skills and training as a dentist so as to offer patients the very best of care.'